Ich Liebe Dich


Him: "Why you smiling?"
Me: "How you know I was smiling?"
. Him: "Cause you will always miss me. The moment we said goodbye under my block. Cause you're in love and you're just being yourself and I'm honoured to be the reason. Thank you sayang for loving me like how I've always loved you."


Hisyam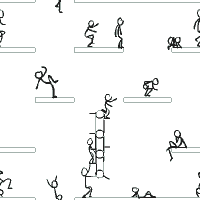 Oktober 2008 November 2008 Dezember 2008 Januar 2009 Februar 2009 März 2009 April 2009 Mai 2009 Juni 2009 Juli 2009 August 2009 September 2009 Oktober 2009 November 2009 Dezember 2009 Januar 2010 Februar 2010 März 2010 April 2010 Mai 2010 Juni 2010 Juli 2010 August 2010 September 2010 November 2010 Dezember 2010 Januar 2011 Februar 2011 Oktober 2011 Januar 2012 Februar 2012 März 2012 Juli 2012 April 2013 Oktober 2014 Dezember 2014 Januar 2015 Juli 2015 August 2015 September 2015 Oktober 2015 November 2015

Samstag, 7. November 2015
I feel closer to you when I am here

I sat here, thought that he would come to me but in the end, I found peace because I felt as if he's there with me. I looked up and the same stars were there when we sat under them yesterday. I smiled and told myself to be blessed because he and I, are still one.

"Over attached? Then you need to slow down and take things slowly. Jangan susah hati. This is just part of life, everyone has a life to go through. Its just that now both of you are in it together. You need to give and take I guess. Things happened. He is always there for you when you need him. He never show that he doesn't need you. You're just thinking too much dear. Just know that he is always there for you. Just let this course of life go through. You're probably stress with yourself, thinking that this will not work out and stuff. You need to learn to be patient. He loves you dear. Just busy with life."

- Seri Idayu
end.
Freitag, 6. November 2015
A Night Under The Stars
"You have been very patient with me"
My dearest prince, always lift up your head up when you're down if not, the crown will fall.
end.
Sonntag, 25. Oktober 2015
"Silly boy", baby said in a silent voice.
Felt like the longest week ever

Love came down due to a change of plans to his schedule and I did the right thing not to follow my parents to Malaysia. We spent the night together and I told myself under my breath to "cherish each second with him cause it is gonna be another 1 week or prolly more". He went off in the middle of the night because I told myself, he is not solely for me, but his family too.

There was a period of time when everything stopped and I just looked at him in the dark room with little light from the windows. I got carried away when his head was on my chest and we hugged and I caressed my fingers through his hair. A tear fell and I don't know why.

I missed you so much. And all I needed was a hug, my fingers running across your soft cheeks and my lips on yours. Thank you baby and sorry again for being difficult.

I love you
end.
Freitag, 16. Oktober 2015
Be true to yourself.
"I realised you close your eyes most of the time when we kiss. And 3/4 of the time, I'm looking at your eyes closed. I didn't close my eyes; hoping that you will look at me...."
Babe didn't realized that that message made me sad. Its like doing something for someone but yet the other party doesn't acknowledge the things you do for them. I made a challenge for myself, to look at him more often and make sure I look at his eyes most of the time because...the image of his face and his eyes makes me stronger; a stronger Iskandar in the inside.
I can safely say, my love towards this boy of mine is getting better eventhough we didn't meet that often. The wounds are definitely healing but history will always be a lesson for the present and future and I will never dare to repeat it cause I know deep down in his heart, is the fear of me leaving.
end.
Donnerstag, 1. Oktober 2015
Kula Tresno Panjengan
Spent the last day of September and the start of October with my one and only. You certainly deserved a place in my heart. Because, even with any disappointing news that obstructed my way, somehow you are able to make me feel better. You don't have to say a thing and slowly, this wrecked feeling will go away slowly. Yes i do stop and think but without you being there for me, it would have been worst. Thank you for making me smile and thank you for walking into my life again.

I loved you, I love you and I will love you.
end.
Montag, 21. September 2015
12:44am, the clock stops ticking.
You slept in my arms. We splurged out our thoughts. You looked at me into the eyes.

Deep down, I actually broke down. Not because of any disappointment or any sadness. Its just the feeling of belonging. Suddenly I felt like I was thrown back in 2009 and back again in 2014. I don't know how to say this but, you are definitely the one. Despite you saying, "What if I have a girlfriend... In one point in life, we have to face it..." and I just kept quiet, not wanting to even say out my words because I just couldn't and wouldn't want that to happen. And I know many who are married with their wives but in the end they played behind their backs and destroyed the sacredness of their marriage.

You finally said, "I will always be here. I will not leave you..." and looked at me in the eyes.

We have come to this stage and age when we want something to push us to the future, together. Those days in the past when everything was short lived no longer exists. I see this as a blessing because, we have hold hands 6 years ago and now, we are holding each other's hands again.

Thank you baby for making me feel complete.
end.
Dienstag, 15. September 2015
Hateh
So baby was stalking my twitter and sends a screenshot of two tweets that reads

"That feeling you get when your loved one sleeps beside you and all you do is stare at his lips and cute face. And when I kissed his lips, he woke up and smiled and returned a kiss."
Him: "19 hours ago. WHO. WHOOOOOO >:("
Me: "You lah. Tweet lambat."
Him: "I'm not believing. Its 19 hours agooooooooo."
Me: "Couldn't sleep so I just tweeted that."
Him: "Confirm?"
Me: "Tsk u eh. Yes."
Him: "Okay. I believe you."
Me: "I already told you, monogamous. I don't play behind your back. Cause I wont like it if you do it on me."
Him: "Oh now you saying back to me. WHOOOOOOOO. You sleeping around again is it?????"
Me: "Huh noooooo."
Him: "Haha. Chill baby."
And so the convo went on and on. My eyes was wet actually. Cause there is still this fear that he might just get away from me. I was the over-attached boyfriend in the past but you know, when we age, we get more understanding but that's from my perception and experience.

Dearest boyfriend. If you are reading this, just remember, I will always love you. You gave me a special kind of love that made me fall for you for the 3rd time and that never happened to me despite me having tons and tons of relationships before.

And never ever question my loyalty.
end.
Mittwoch, 19. August 2015
Wednesday
I don't know why I am thinking too much.

They say 'people change after every breakup' and now I am back with him, I just need to secure back that comfort I have in trusting him that he won't leave me again. I guess its karma. I did that to him 6 years ago. Please don't take my baby away again. I just need assurance and i'll be fine. The fact that we don't text much these few days was cause he is busy in camp and his family. I don't like to be that clingy boyfriend cause if that were to happen to me, I guess I'd get annoyed but we are just recently back together. I just need to know, is he serious about it?. I really miss those days when I knew that he is mine and I am his and no one could possibly come in between.

I really hope his feelings won't change
I really hope his thoughts won't switch
I really hope his love will be for me and his family forever


Hope he doesn't get annoyed reading this. Just needa rant out or I'll get crazy. Crazy in love with him.
end.
Freitag, 31. Juli 2015
Colours
So we are back together.

I dont know why I am feeling uncertain. Prolly cause I have unstable feelings about everything ever since. I shall love him like how he loves me. And why? Because I want to.
end.
Montag, 19. Januar 2015
Life
Bad habits kills you.
Its killing me.
end.
Freitag, 9. Januar 2015
BKK
Here I am sitting in the office and I am just waiting for the time to just pass by. Sore throat just hd to come at the wrong time and I got a flight to catch later after work.
I am still not sure on what to bring on hand cause transit, my luggage wont be with me. Problem is, my wallet is too thick.
Ok I actually miss him. I don't like this feeling. If only religion and conservatism of parents doesnt exist, we would have been together, even right now.
well,
Malaysian Airlines, leggo
end.
Mittwoch, 7. Januar 2015
Singlehood
And so it ended.
It ended more than a month ago.
How am I feeling? I still do miss him. But this is the best for us. I dont want him to be sick like me. I heard he fell on a hill of something. Hopefully he is okay. He should stop following his dreams cause its not about me its referring to.
Going Bangkok in a few days time and I feel a little anxious about the flights. Theres just too many accidents involving the aviation industry just last year and I feel the cringe in flying. I have been flying for quite a long time but I have never been having this fear of anything happening during flight.
I made an oath to myself to save the people before myself. My lifespan is numbered while the rest isnt. Hopefully we wont burn to death cause aviation fuel can be damn, painful. I am not asking for an accident to happen but just in case anything happens, I am mentally prepared. But whatever it is, if I reach BKK safely, imma just have fun.
Bangkok2015, are you ready for us?
end.
Dienstag, 23. Dezember 2014
I...
"Daniel, smoke?" I asked.
"I thought you quit?"
"I just can't", as I shook my head.
"What happened?", he said.
Colleague asked me. Suddenly tears build up.
His reply and tone just left me in remorse. He asked whether its a break up but I said no, its not with confidence. I just felt that religion and conservatism had its ground when it comes to our kind of relationship. Friend told me a few days ago,
"This type of relationship wont last long"
He said it jokingly. But from my years of knowing people on social apps, men who got married with their wives and got children still did affairs with not men, but boys behind their families backs. Isn't that more sinful? I just wish that dream and sickness of yours and that weekend didn't exist. I hugged my bolster so tightly when I slept, cause I feel that the coming is near. Nearer than expected. It is never easy to love someone whom you loved many years before and what's more, its someone whom you loved in high school. Probably its karma. I did shit to you and know it came back at me with full force.
Or probably I am thinking too much.
end.
Montag, 22. Dezember 2014
Literally Monday Blues
Baby got food poisoning. I had food poisoning. Colleague had food poisoning on the day before I got mine. Don't make me believe that food poisoning is the new Ebola. It rarely comes to my mind that I would literally make Du'a for the health of my boy. It sucks getting food poisoning, it made me lost weight. I hope my boy is recovering fast. I don't feel good when my other half is feeling sick.
So yesterday me and Hana had a talk and we had throwback sessions to our O's and N's days. It was just me, my boy and Hana when we were at RP studying. She mentioned Shufiah was there but I can't remember she was there. Oh wait. Was Hajarah there too? I remembered using my small Netbook and "camwhoring" the whole time during our study sessions. Good memories ey?
Hana showed me a picture that the 3 of us took five years ago in the toilet and she asked,
"So you two were together during this period of time??", he voice rose.
I knew she was in disbelief and replied,
"Yeah we were. We hid well did we", and I gave her that smirk.
Suddenly I felt that, growing older with these memories installed in us makes us who we are. People who accepts us for whoever and whatever we are are friends for life. We don't need to be by them all day or week or months cause we know, we are there for them anytime eventhough on hiatus.
I just wish September 2015 is around the corner. I want to spend 24 hours per week with my baby at least. They said that the heart grow fonder with distance but all i'm feeling is emptiness with the image of my boy in my mind running in circles. My love for him didn't change at all but it grew stronger week by week and hopefully his doesn't deplete in any way. But I wish some phrases would just disappear from my mind.
I wish we were still back in secondary school. Back when we were free and distanced away from reality.
ily.
end.
Samstag, 20. Dezember 2014
Lonely Saturday
711 Beyonce | ReQuest Dance Crew Rehearsal.
The reason why I love New Zealanders. The dancers are all mmmffffff.
Google-ing some New Balance sneakers for babe. So gonna get a couple shoe for us cause damn I suddenly fell in love with New Balance sneakers.
*scrolls down sneakers catalogue*
Thats it, i'm hunting for these sneakers. Needa find the same shop that has the best deals, and I know exactly where in Bangkok. And oh yes baby, i'll behave myself when i'm in Thailand. No I won't enter some gigolo strip club and turn into a stripper nor i'll enter the PingPong cabaret show cause i'm scared I might get raped or drugged by idk who.
end.